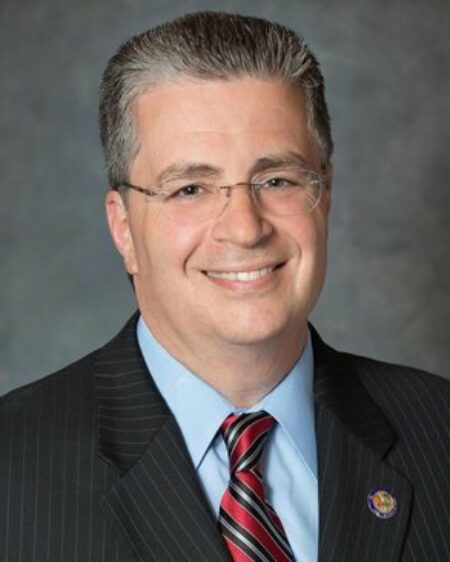 Dominic Persampiere
Realtor®
SL3258900
Hi, I am Dominic Persampiere, your Central Florida real estate resource. Through my local affiliations, I have a vast knowledge of the area. I am here to help, listen and share my knowledge to fully benefit my customers. Together we will navigate through one of the most important financial decisions you will ever make. I guarantee you the utmost professionalism, market knowledge and patience. My goal is not one transaction but to build long lasting personal relationships.
I have a unique perspective of the area; my family and I moved to Oviedo, Florida from Long Island, NY in 1996 and have remained in the same home we built. I previously served as the Mayor of the City of Oviedo, a top 10 Family Friendly city in America, as ranked by Family Circle Magazine, a Top 100 city by CNN/Money Magazine and a Top 100 city according to Relocate America. I have been elected to serve on the Oviedo City Council since October 2000. I have a thorough knowledge of the entire Central Florida community. If you are considering selling or buying real estate, let's put all that knowledge to work for you!
My two daughters, Amanda and Krysta, have gone through K-12 in the "A" rated Seminole county schools, with one graduating from Oviedo High and one from Hagerty High. They both attend the University of Central Florida just a few miles from our home. My wife Debbie, of over 25 years, has been involved in all aspects of our community with our girls over the years. I enjoy playing golf (not very well), watching football, NASCAR, travelling and spending time with my family.
I have always been an entrepreneur, starting as a co-owner of a successful office furniture business on Long Island and growing to a four-store chain of specialty Home Furniture business in Central Florida. Throughout the years, I have been involved in real estate as a private investor and home rehabilitator. Through my experience, I can offer sellers and buyers a unique perspective on what it takes to get your home "market ready", realize a fair sales price, and complete a successful transaction for all parties involved. Whatever your current situation, please give me a call to discuss your real estate questions, or just to talk about Oviedo and Central Florida. I would love to provide you the information to make an informed decision.
407-620-2975
407-542-7013
Dominic Persampiere's Current Listings
Dominic Persampiere's Past Sales